A lasting memorial for remembrance
Sitting on the outskirts of Mexico City, and built in 1987, sits the open-air memorial that honors the victims of the Holocaust and provides a serene and dignified space for contemplation and remembrance.
The memorial is a sculptural and landscaped hybrid, containing six jagged walls, rimmed in white and inscribed with the names of concentration camps. At the center of the esplanade is a rupture, this landscaped void is a representation of the terrible wound inflicted by the Holocaust.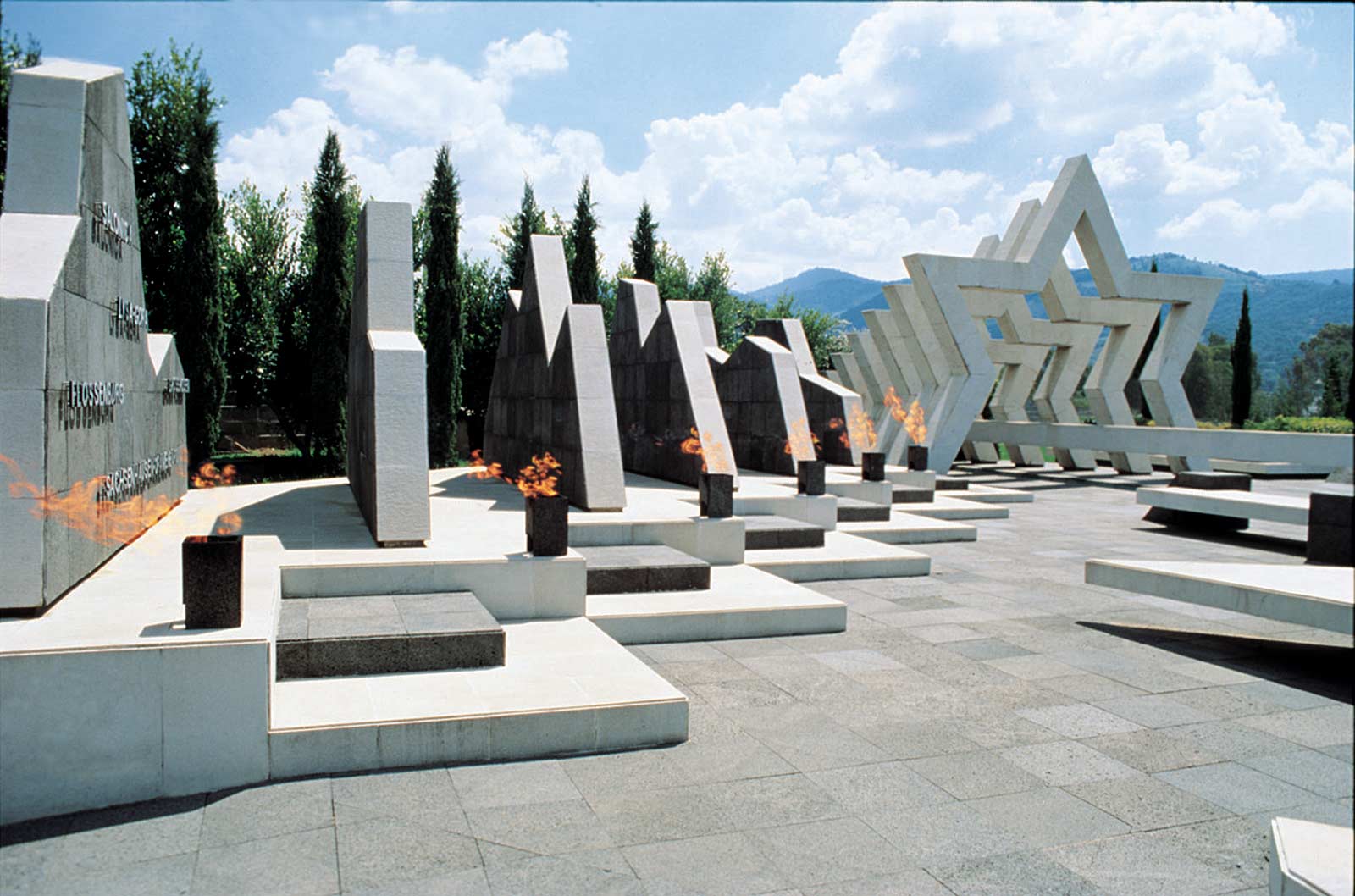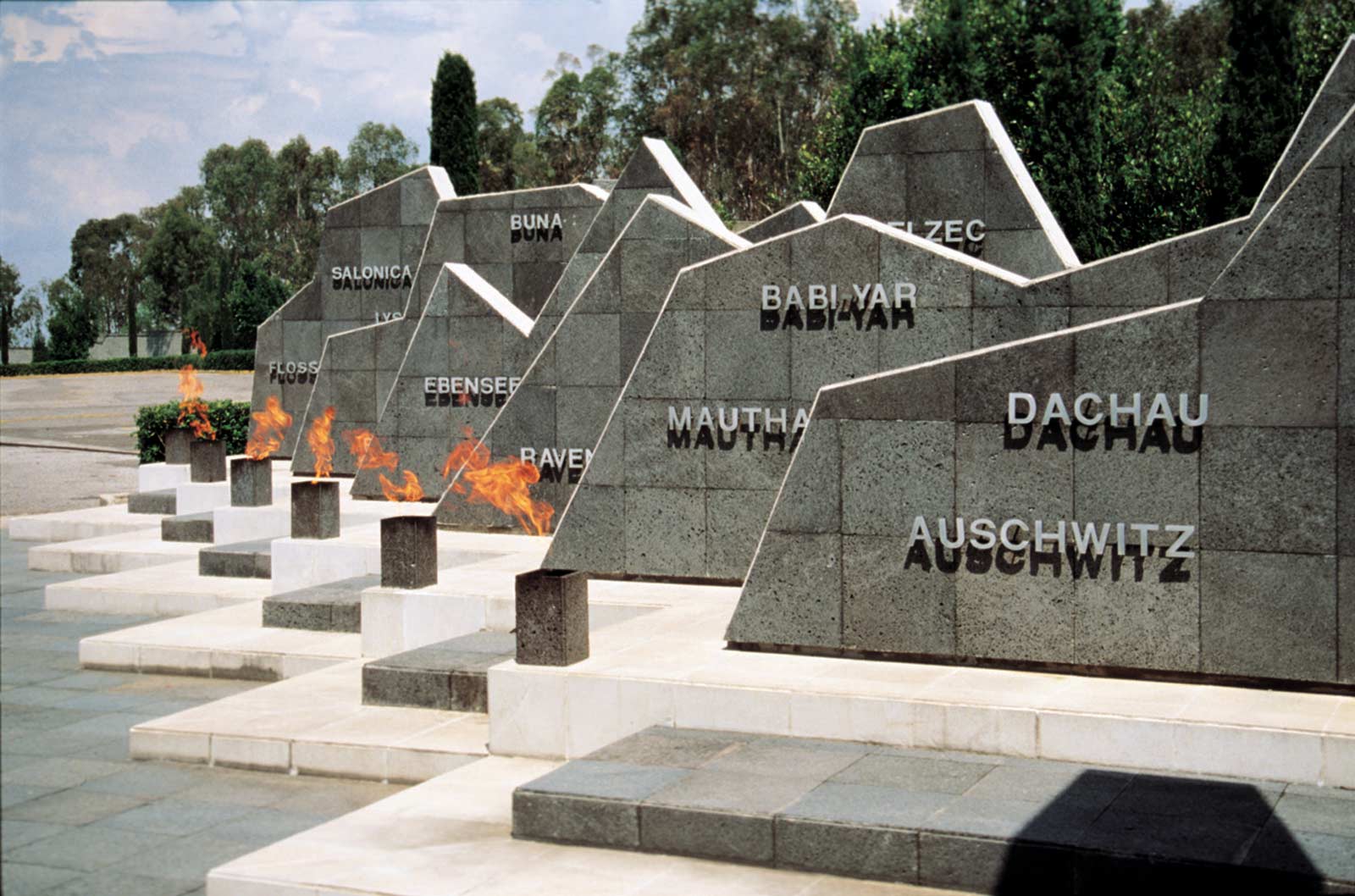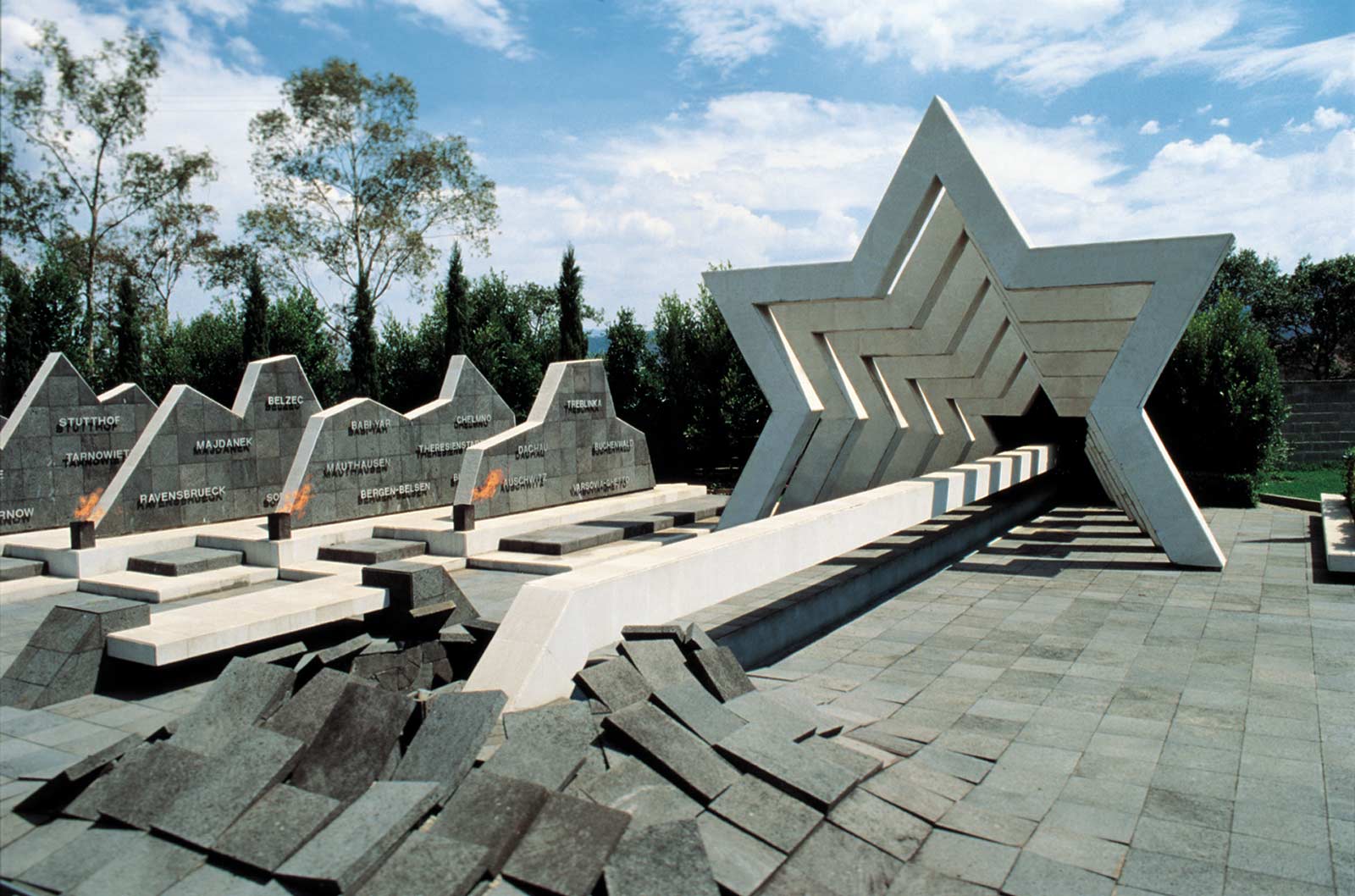 A white beam emerges from this void, and travels through a succession of six Stars of David as a homage to the survivors, the continuance of the Jewish faith, and to symbolize the the memories of the six million victims.
Beneath this beam, water spills into a blue-and-white channel, symbolizing the continuation of life; blue signifies the birth and life of the State of Israel, and is the only applied color in the memorial.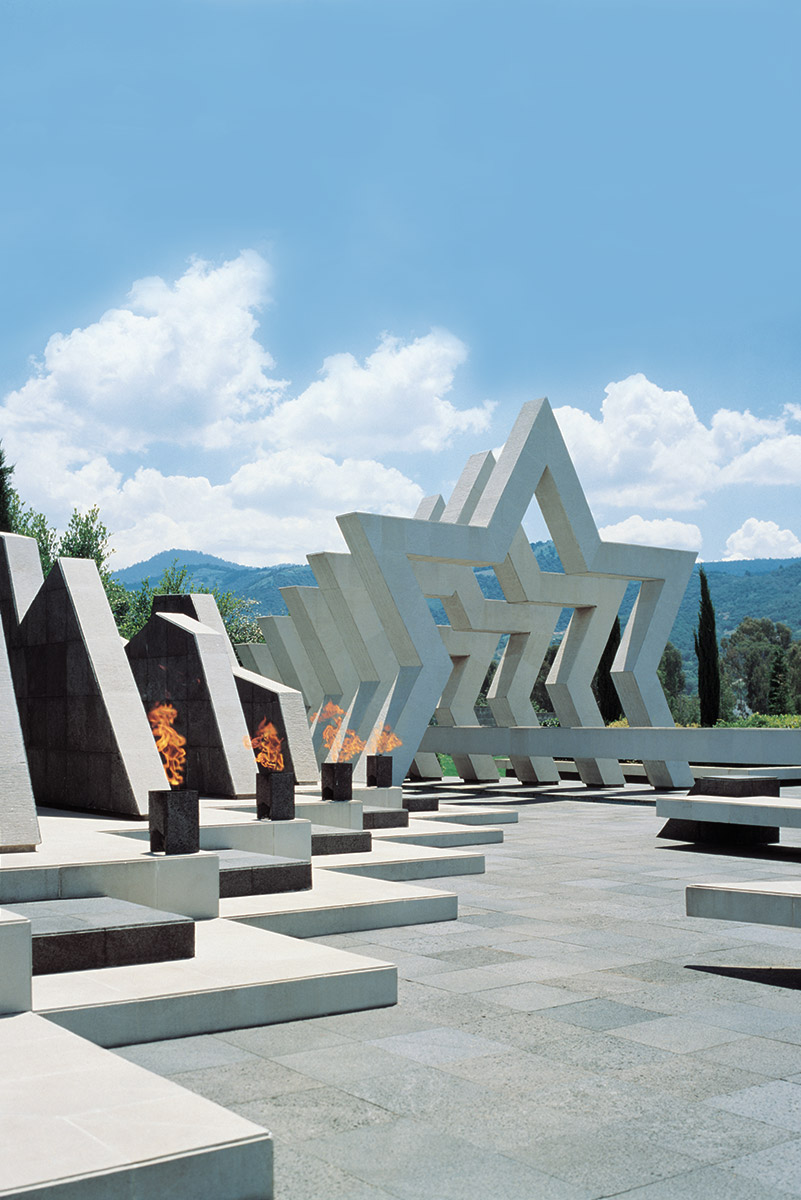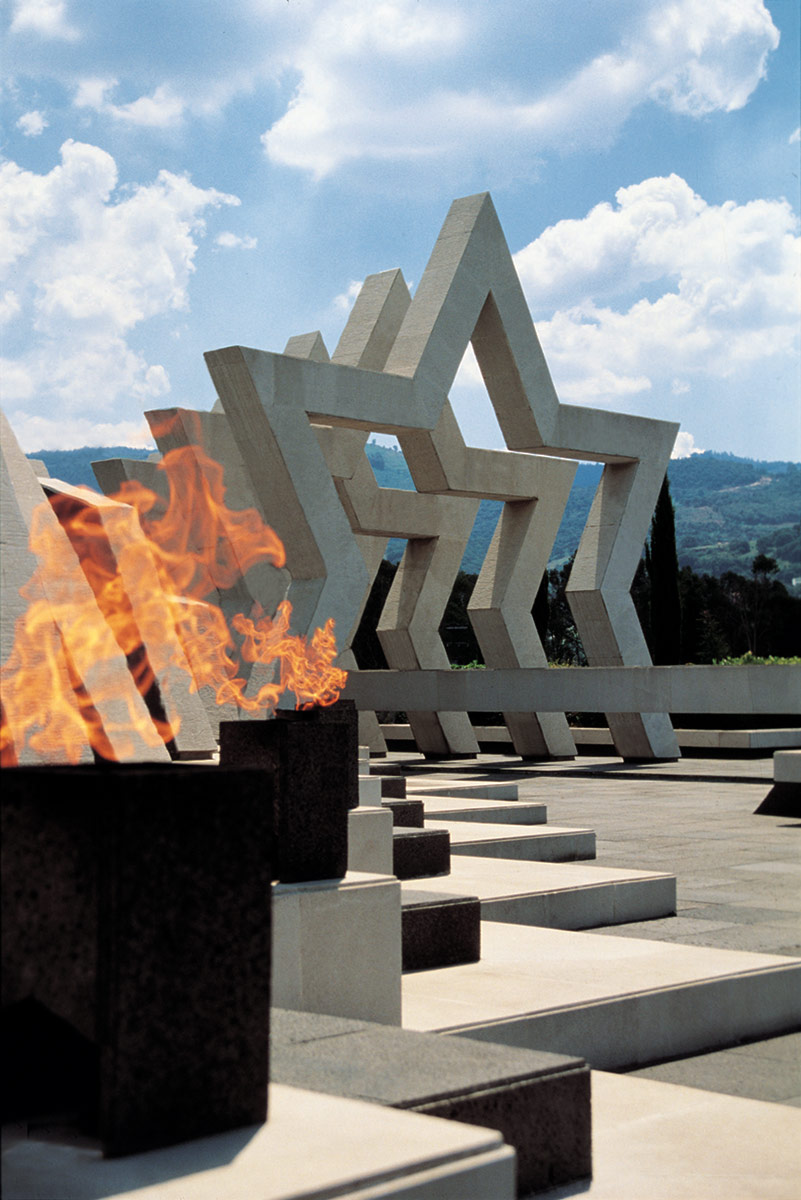 Remembrance And The Future
The other elements of the memorial are rendered in black and white, signifying the opposition between desperation and hope, between the darkness of war and the light of faith.
When looking through the tunnel formed by the six stars, one sees a single star, representing the future of Judaism, framing the intense green of the surrounding vegetation. Completing the composition, are six eternal flames, each flame representing one of the 6 million victims, evoking the memory of the multitude of innocents that suffered and died during the holocaust. The memorial also contains ashes brought from Auschwitz and buried in a container.
Bosque de los Cipreses
State of Mexico
Architectural Design
Construction Supervision
Mauricio Arditti
Jorge Arditti
Arturo Arditti