A bigger vision for cultural centers
We navigated the complex regulatory challenges, post the hurricane to gain approval.  This ambitious avant-garde synagogue complex is accessed through a double height entrance, which opens the building to a synagogue and a vast 700 person conference room. Parking was solved by developing a basement garage.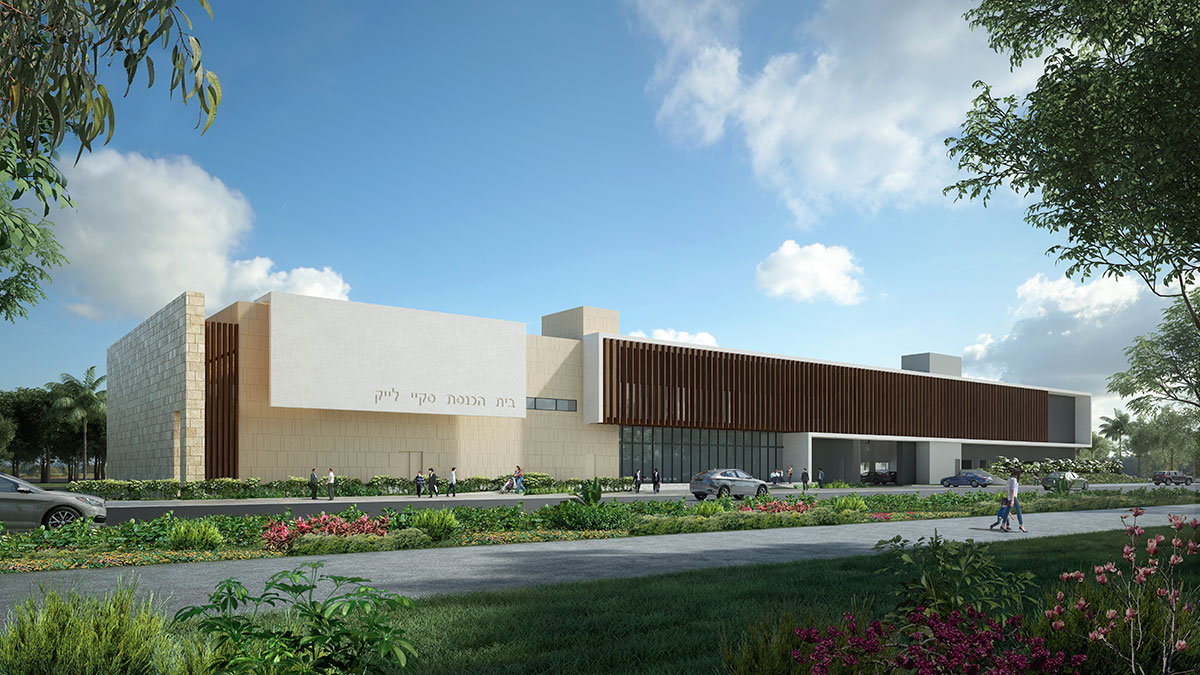 Following Jewish tradition, the synagogue faces east and as a surprising view, it opens to an external patio, with a symbolic Jerusalem stone carved wall, serving as the main element of the temple's space, framed by separating glass.
This integration and connection of the external patio into the internal prayer space defined by wood paneled walls, create a spacious light filled interior. The intention of the main space is to enhance and promote sensitivity, suitable for religious introspection.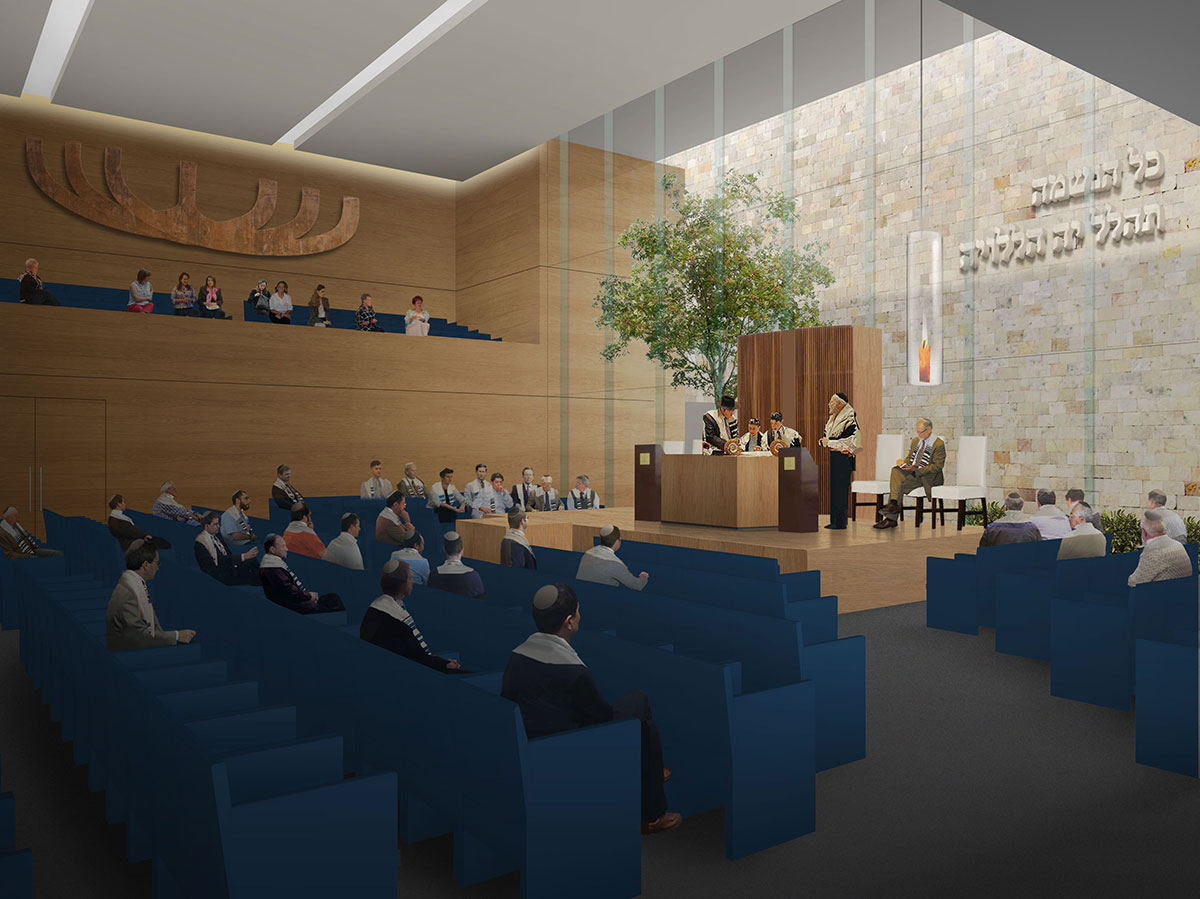 The double-height interior synagogue combines two tiers, the wood paneled walls create spacious light filled interior
Arditti + RDT Architects
Kaller Architecture
Architectural Design
Construction Supervision