Fusing refined design with nature
Built in the conservative area of Alpine, N.J. and sitting within the secluded confines of a forest, we designed this luxurious home to be in harmony with the natural landscape of the grounds, delivering unparalleled privacy levels.
The contemporary linear design of this extensive, transparent glass framed home, integrates seamlessly into the natural environment to create a fusion between indoor and out.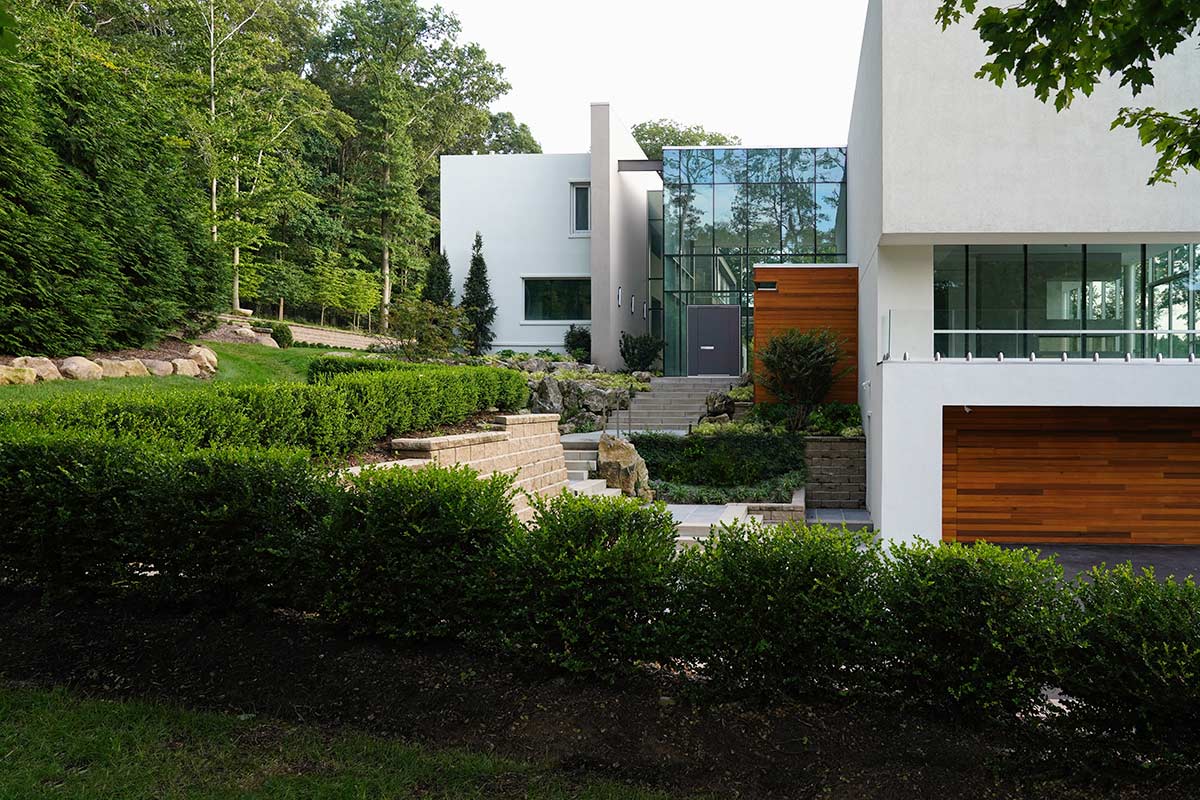 As one enters the house, a double height Lobby is framed by a back glassed window which opens its view towards the internal garden and pool area. The main intention was to connect the forest to the internal life of the house, while at the same time, coziness wouldn't be lost on its modern lineal design.
Facing the pool, large garden, and tennis court, all rooms have uninterrupted views of the forest.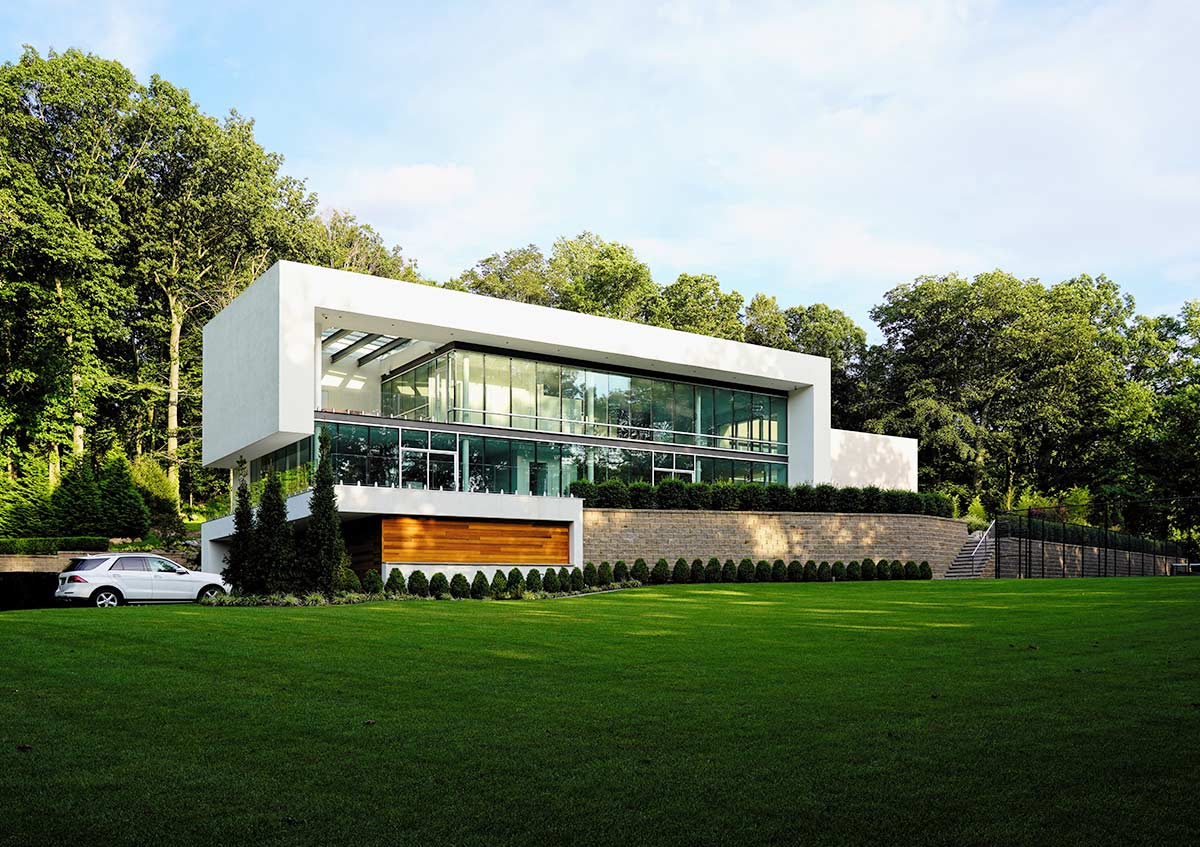 Appointment 2017
Completion 2019
Arditti + RDT Arquitectos
Arturo Arditti
Alejandro Arditti