A classic that stands the test of time, under the gaze of Diana.
This iconic Reforma landmark takes pride of place on the corner overlooking the Diana statue. At 28 floors this cubic commercial classic offers unrivaled outdoor space and panoramic views of Mexico City. Terrace space is a signature of all our buildings. We believe that access to fresh air and space to relax during lunch and work-breaks improves the health, wellbeing and productivity of teams.
Striking the right balance between height, functional design and engineering practicalities is always a challenge when designing and constructing tall slim buildings. Building on top of Reforma's porous mud-like soil not only required engineering ingenuity (that resulted in foundations reaching 60 meters into the ground rock) but architectual logic to know when that balance is found.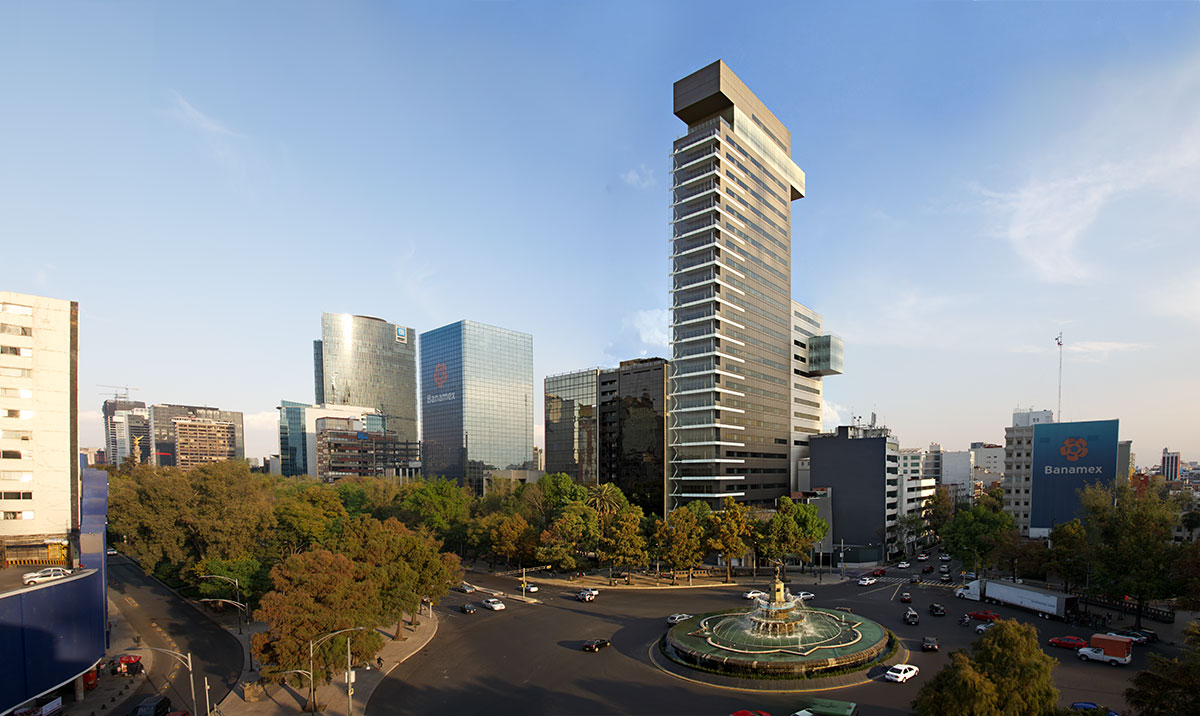 The invisible complexity of this structure delivers architectural simplicity and geometrical balance that blends the building into the visual fabric of Mexico Cities sky-scape. Balance works on many dimensions. From exterior to interior – the higher the structure and with every additional floor, available space is fractionally reduced, as the width of the structural pillars increase. We achieved an optimal balance of height, width to maximize the building's available usable space while still offering staff ample terrace space to access the uplifting power of an outdoor environment and the resultant mood enhancements.
We set out to design a functional structure with lateral facades that operate as main facades to give the building a corner building feel. Seven years on we have a building that blends with the color of Mexico City, complements the skyline and is a street level landmark that embellishes the city.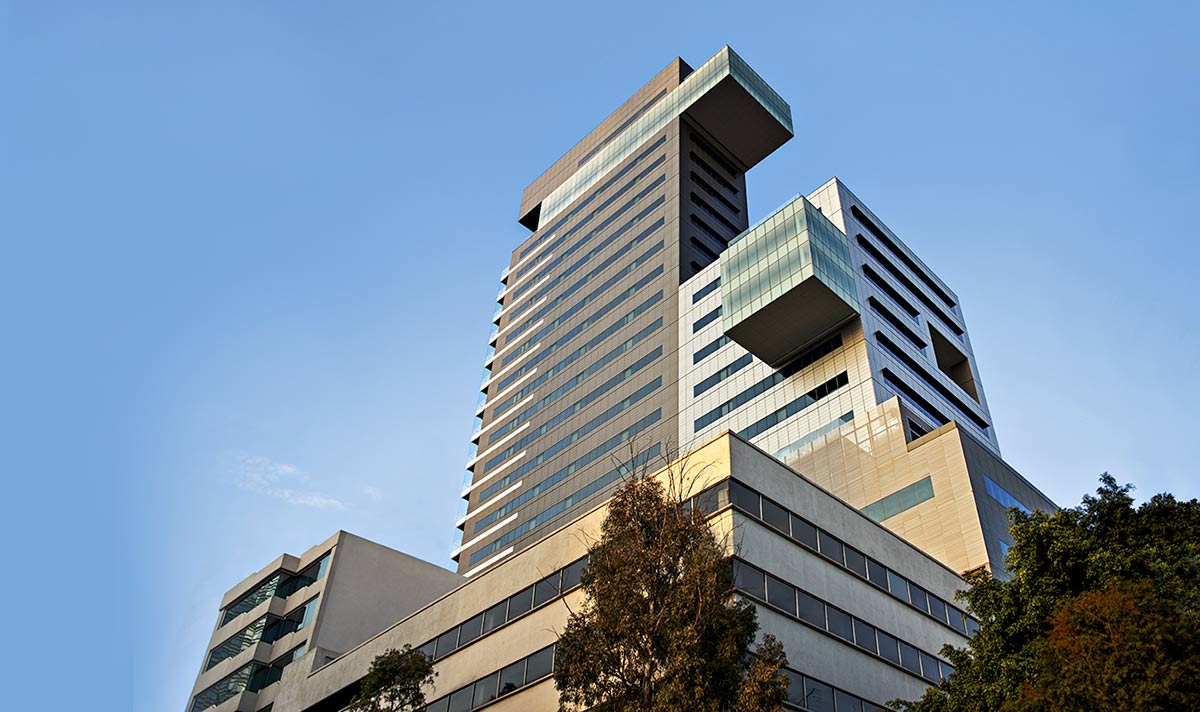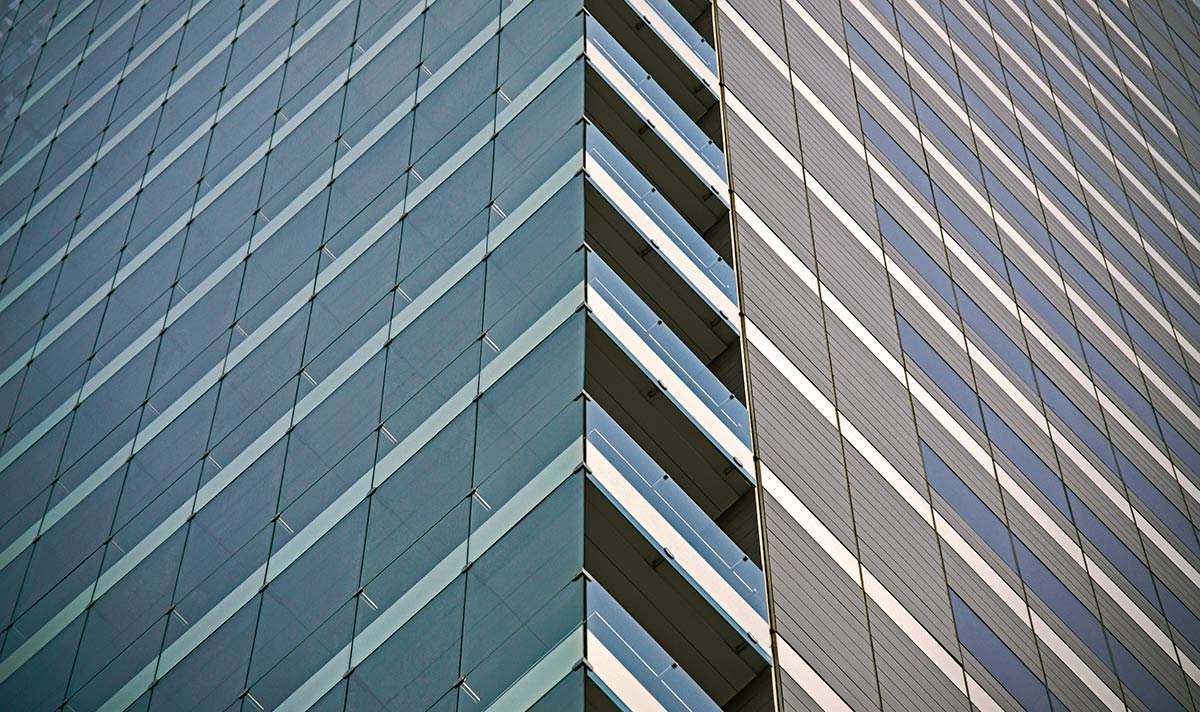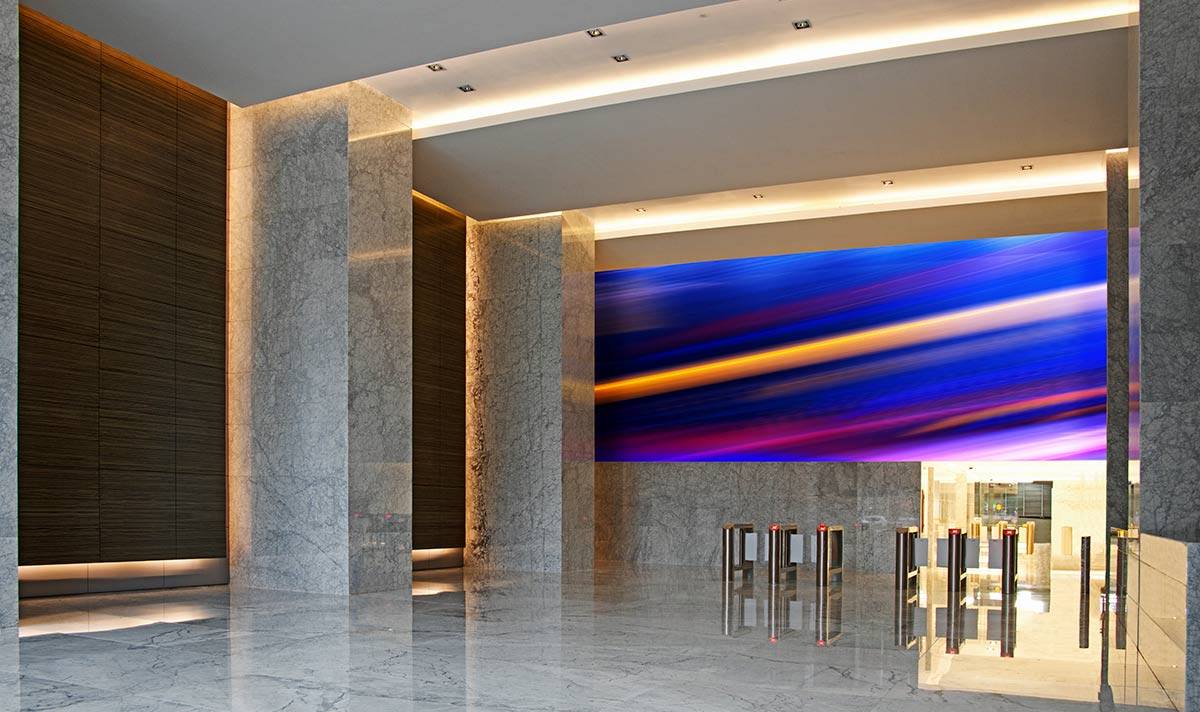 Affectionately referred to as the Jenga building, we have a classic that stands the test of time, and the gaze of Diana.
Paseo de la Reforma,
Mexico City
Architectural Design
Construction Supervision
Jorge Arditti
Arturo Arditti
Arturo Arditti
Paul Czitrom