Playing with the perspective of what is inside and out
This Santa Fe mixed-use building combines offices with commercial high-end restaurants. Like all our buildings, all floors have terrace space. The larger tenth-floor terrace not only offers sweeping views of the city, its mirrored roof adds a unique feel of the resident's lounge and bar office.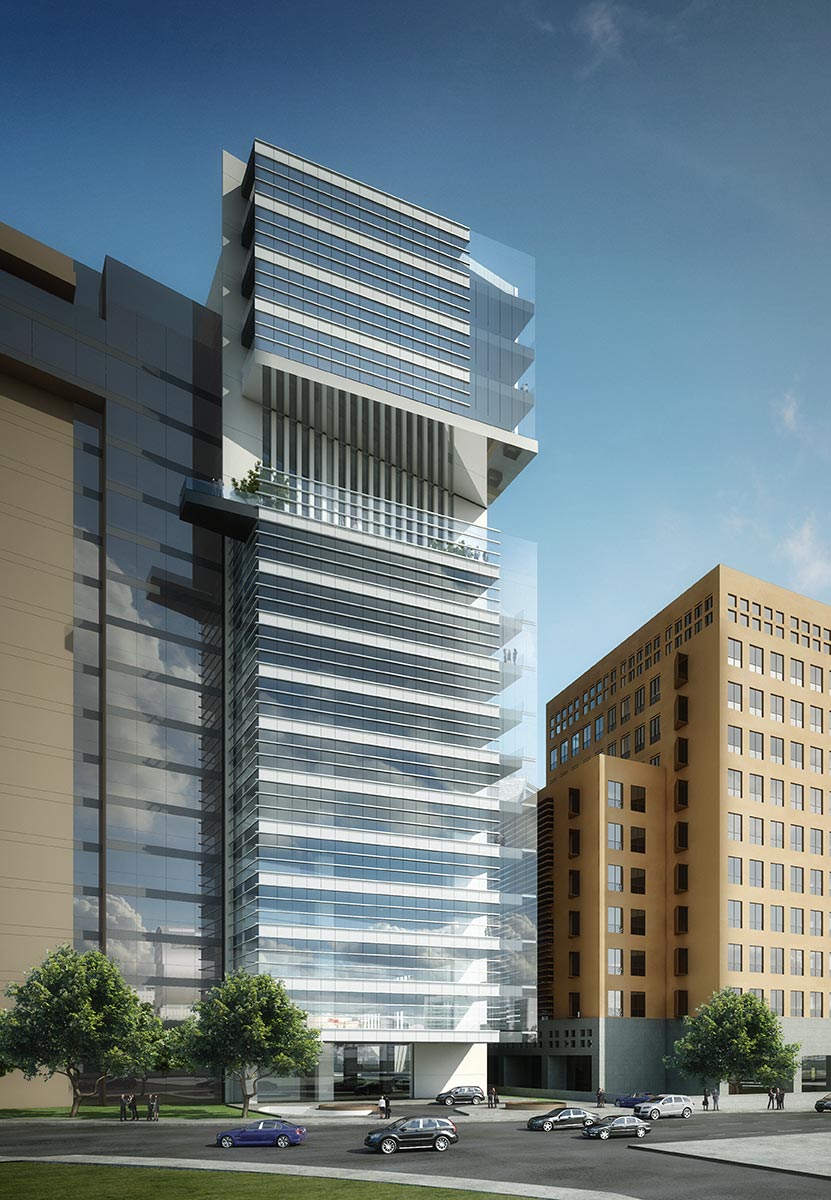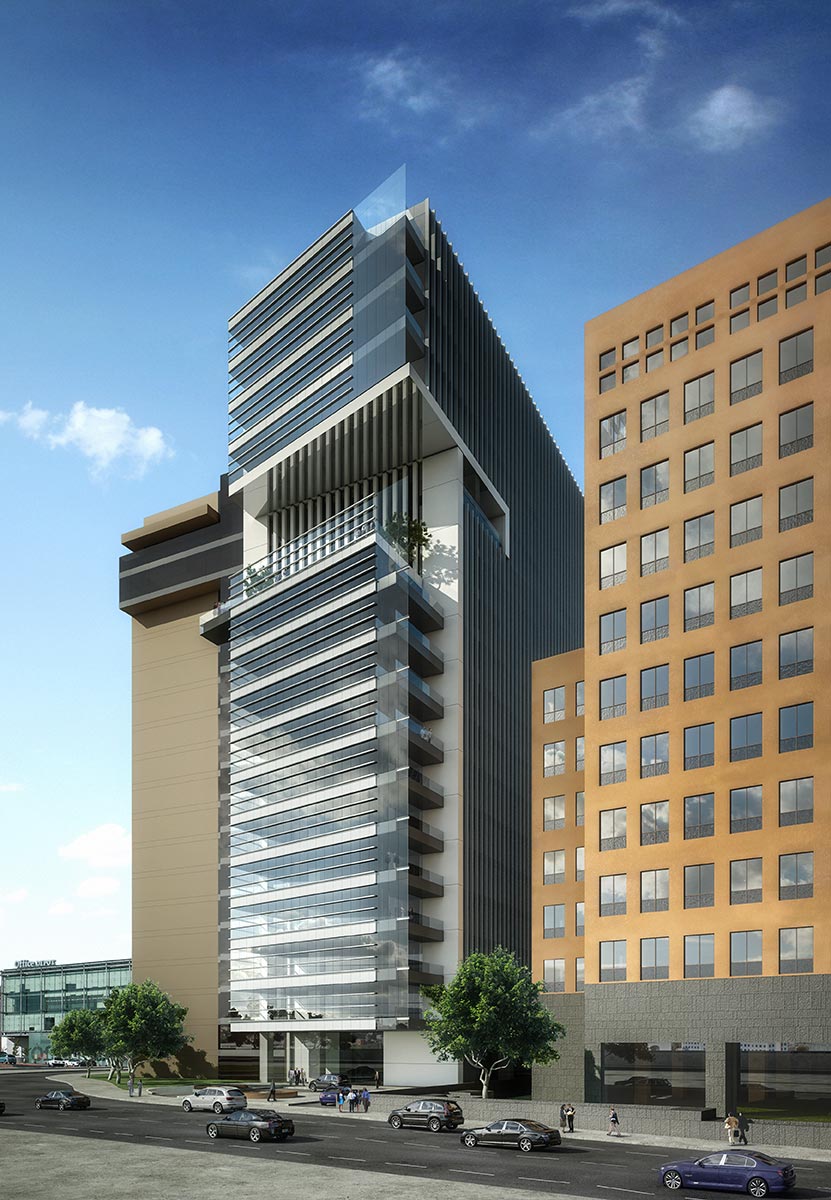 This mixed use building's signature terrace with lounge and bars provides residents with a desirable meeting place.
Jorge Arditti
Arturo Arditti